Digitalization starts when processes are no longer dependent on manual work and software and bots step in – so that you and your employees can concentrate on what is really important.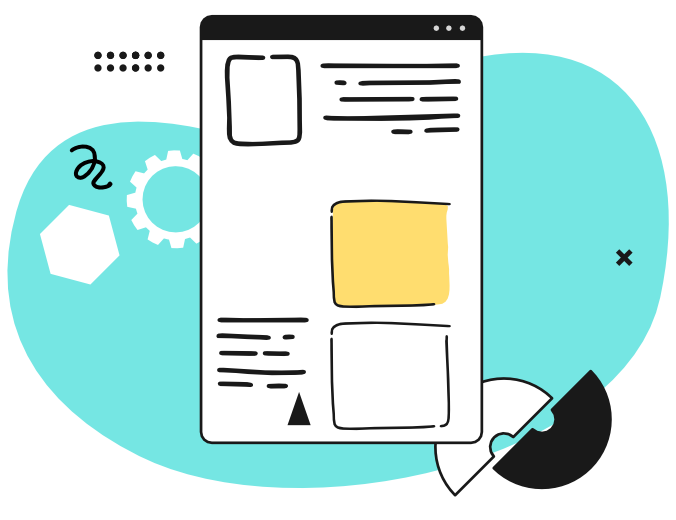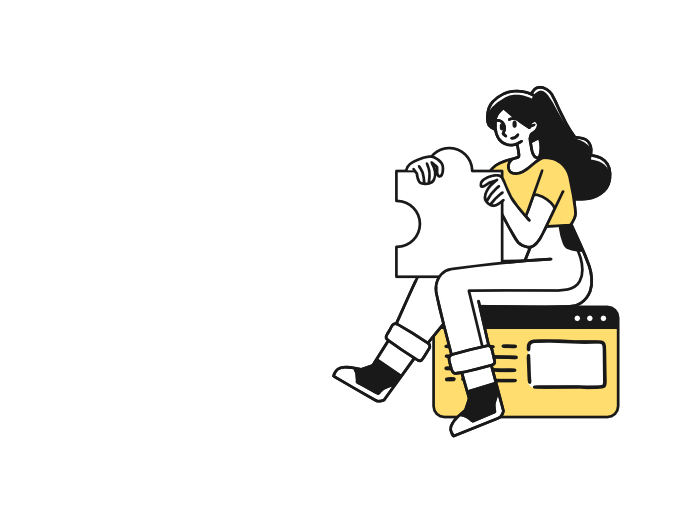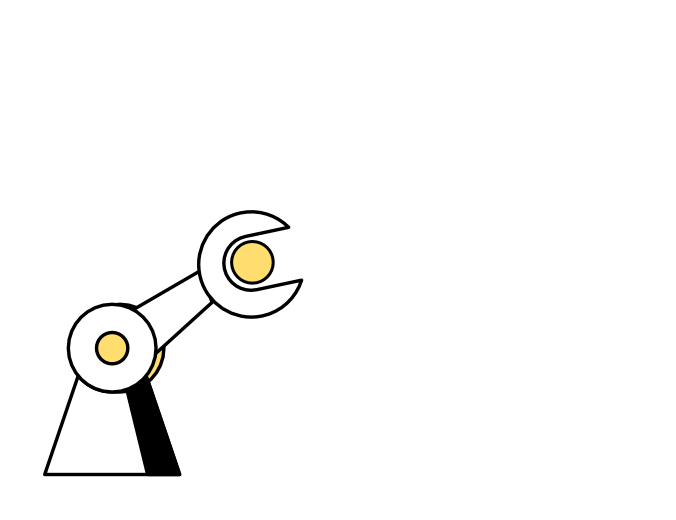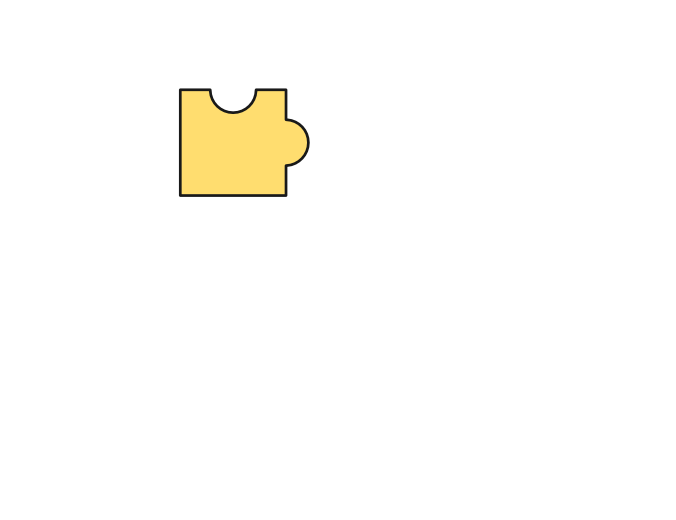 Discover what
Process Automation
can do for you!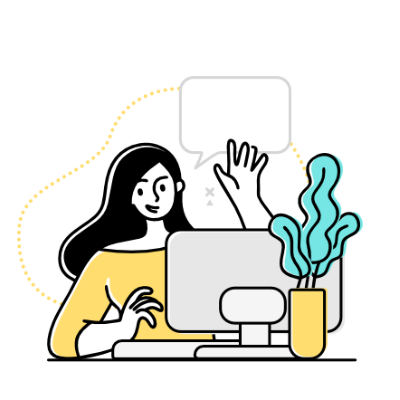 Small Business
As a SME, you can benefit from leaner processes and more time for real value creation. Digitalize accounting, implement a CRM, manage orders and stocks digitally, time tracking.
Startups
The product is big, the team is small. With process automation, you keep efficiency high from the start! With solutions that can scale. For example, I can help you link a CRM with your product world, streamline sales – so you can be quick and innovative.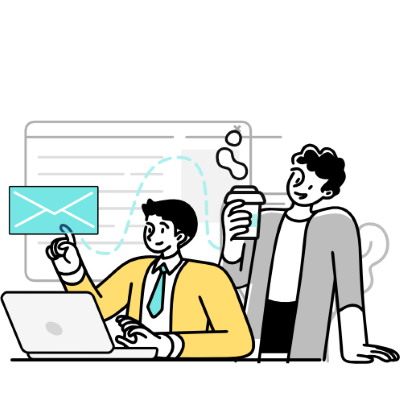 Organisations
Processes do not scale linearly with teams – they feel exponentially more. With process automation, you become more efficient and can eliminate tedious tasks. We help you clear your processes and are your experts around processes, iPaaS, migration, and trainings.
Airtable
Your data as a spreadsheet, your business at a glance. Airtable brings tables to a new level: with customizable views, built-in extensions and automations, completely tailored interfaces. All of this makes Airtable your CRM, your order management, your event planner - and all of this gladly in combination!
softr
Directly integrated with Airtable, you can build websites, web platforms, internal tools, and even mobile apps with softr! You have dynamic data in Airtable - and everything optical and functional in softr. It also comes with a membership system and payment options for your business.
Ninox
With Ninox, your data is in familiar spreadsheet tables, with freely definable views you get an overview. Data entry is done in completely customizable interfaces. With these possibilities, Ninox offers you the toolset to build the tool for your needs. It can be your customer management, your order management, and much more!
Zapier
Zapier as iPaaS enables you to automate and integrate you online services and apps. It allows users to connect different apps and services to automate repetitive tasks and transfer data between them without the need for coding. This can help users save time and streamline their workflows.
n8n.io
n8n (Nodemation) is an iPaaS that can run as a cloud software but also self-hosted on-premise. With over 200 integrations (and the ability to write your own) any automation can be created and save you thus valuable time.
Low Code & No Code Solutions
The right
Tool
for your needs
To implement your processes as quickly and economically as possible, we use a wider range of no-code & low-code tools. These tools are highly customizable and, in combination with each other, can represent any process. With spreadsheet-based database tools, we give your data a home in the cloud, and data entry is tailored to your needs. And with iPaaS, we integrate new and existing solutions. This creates a new digital workflow for you with all its advantages!
With these services, we are your experts in all aspects of processes and digitization.
Processes
Process-Mining
Prozess-Optimization
Robot-Process-Automation
Workshops
Tools
Setup
Migration
Extend 
Trainings
Automatisation
iPaaS setup
creating automations
Support and maintenance
Trainings
Code
Web development
API development
Mobile App development
Platform / SaaS development
And thats how the
Process
of Process Optimization looks like
Of course, there is no one-size-fits-all roadmap for every project – but this flow provides a good indication of the consulting services we offer to optimize and digitalize your processes!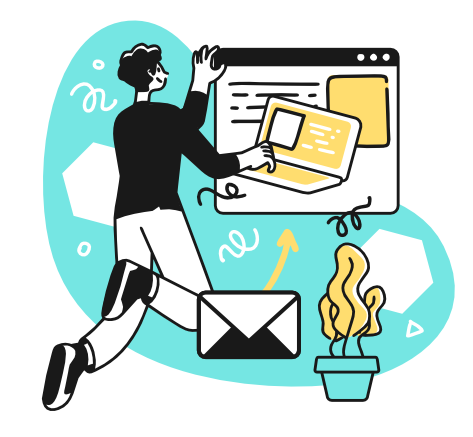 1. Process Mining
We review and track processes in your team or company and map the processes in an overview for you.
2. Clarify & Optimize
Before we digitally translate a process, we clarify the status quo of the processes together with you: Can anything be shortened? Is there an optimization of the process besides the digitalization?
3. Synthesize & Digitize Solutions
We propose concrete solutions to improve and digitalize your processes, wherever necessary and advisable. We help in the selection of the many software solutions on the market – and find the tool that matches your needs.
4. Integrate & Automate
Now we integrate the new solutions into your processes. We help you set up, migrate, train you and your employees and create automations and integrations into your current software world via iPaas.
The Developer who does No-Code
Hi, Ich help you –
with and without
Code
As a full-stack developer, I have implemented many tools and apps. I love simplifying complex problems and solving them digitally.
With no-code and low-code tools, I see a movement that simplifies the complex nature of digital solutions, makes them more cost-effective, and makes them accessible to a wider audience. And if code is ever needed, I can selectively incorporate these skills into the development of your solution.
 Marcel "geckse" Claus-Ahrens